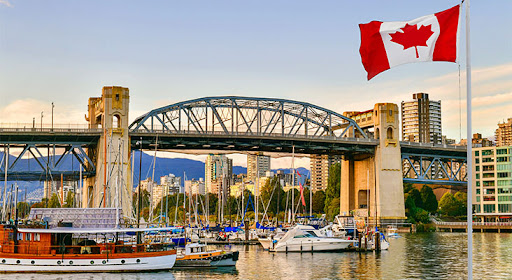 Canada Immigration Consultant
According to one quote "Sometimes the choice of answer confuses you more than the question." Today plenty of information available on the internet and the surroundings of the people regarding the immigration and permanent residency of any of the county and that confuses them. As a result, many people are unable to take wise decision for their careers especially in Canada permanent residency selection. Here we try to some basic reason why you need a Canada immigration consultant for your Canada Permanent Residency Visa.
Why Canada?
Canada offers a variety of immigration options for you to choose from, whether you wish to study or work, or even apply for Permanent Residency. Canada knows the value benefit skilled immigrants bring along with them and has designed policies to attract immigrants and make them feel at home. If opportunities, sophisticated lifestyle, benefits, and the breath-taking beauty of Canada allure you to relocate, come to us. We offer excellent immigration services and will assist you to get Permanent Residence in Canada and make the country your abode.
From an immigration point of view, Canada has a wide range of options. According to a calculation, nearly 80 different immigration programs are running which help to obtain permanent residency in Canada in direct or indirect ways. Not only from today but from over the years Canada needs skilled migrants. However, the structure of inviting skilled immigrants is changed drastically in past few years. And as a result, they have started inviting a huge number of candidates from the past 5 years.
How to Apply for Canadian PR?
First of all, a person who wants to apply for Canada PR, need to understand the Canada PR points calculator and Canada Express Entry Points Calculator. The calculator is based on the two kinds of point systems.
The first one is considered as an eligibility points system and the second one is called a selection point.

In the eligibility criteria, there is 100 points system 67 points are required to get eligible to apply for Express Entry.
These points are covering the six selection factors which we will discuss further on.

The second points table is the Canada Express Entry Points Calculator of 1200 points which are called selection points.

Usually, twice or sometimes thrice in a month, CIC declares the selection draws which are called the express entry draws.

There are several kinds of programs through which candidates can apply for the Canada PR. However, these programs are known as the easy, straight and fastest ways for the permanent residency. Programs like Federal Skilled Worker Program, (FSWP), Federal Skilled Trade Program (FSTP), Provincial Nomination Program (PNP), Canadian Experience Program (CEC), Atlantic Immigration Pilot Program (AIPP), Rural & Northern Immigration Pilot Program (RNIP), etc.
Now the Express Entry is not any federal program but it is just an online application system which affiliate with the above-mentioned programs.
Now the Express Entry is not any federal program but it is just an online application system which affiliate with the above-mentioned programs.
This system has provided a single-window entry for all the programs. However, still, there are some provinces where candidates need to file a separate Expression of Interest (EOI). For instance, Saskatchewan Immigration Nominee Program (SINP), Manitoba Provincial Nominee Program (MPNP), Prince Edward Island Nominee Program (PEIPNP), Quebec Skilled Worker Program.